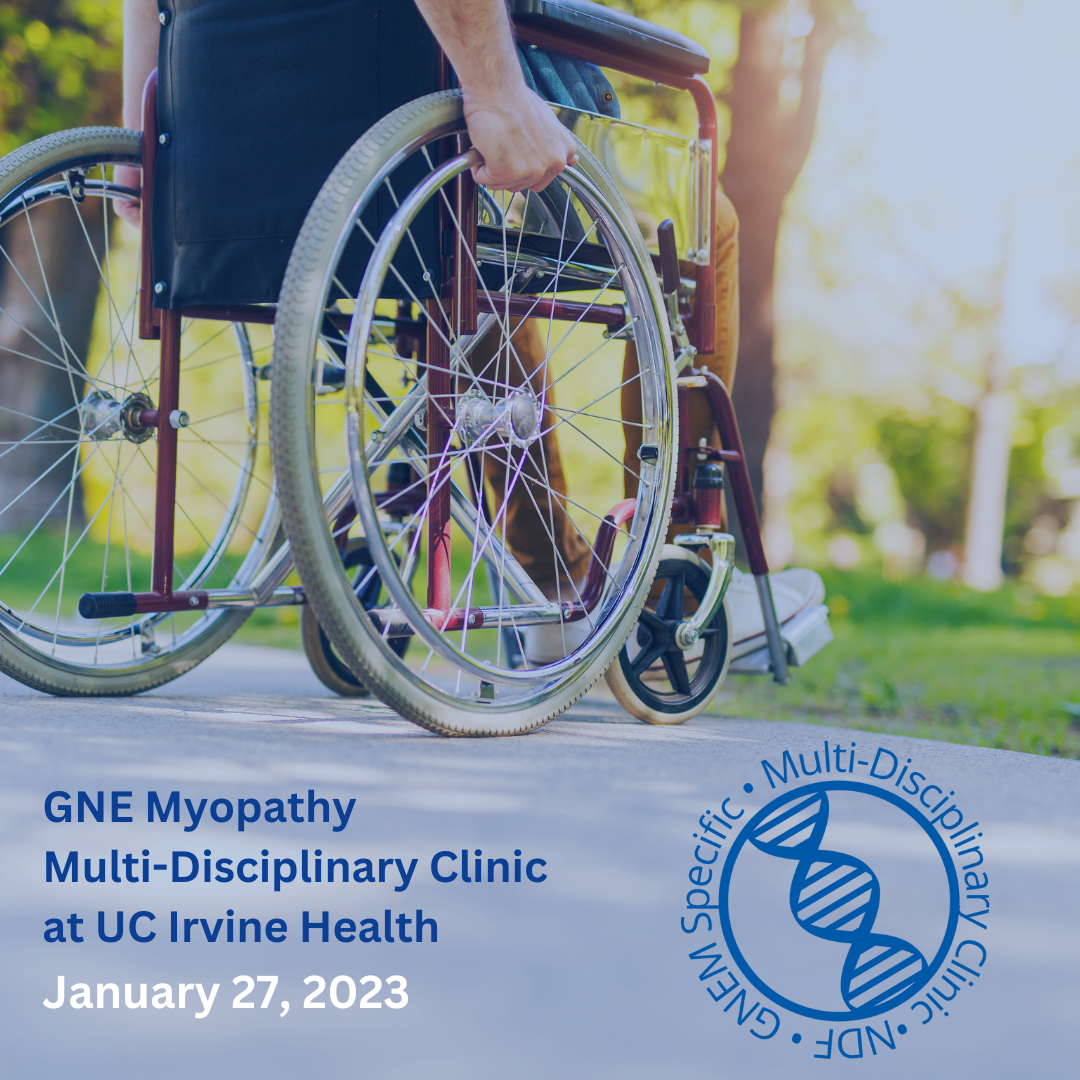 GNE Myopathy Multi-Disciplinary Clinic
133
133 people viewed this event.
GNE Patient Registration/Appointments

Spaces are limited and can be in person or via Tele-Health

To make an appointment, please call UC Irvine's ALS and Neuromuscular Center at

714-456-2332 option 4 (Monday-Friday, 8am-5pm PST) to speak with a clinic scheduler.

NDF will cover what insurance does not by submitting your bill to info@curegnem.org and please include mailing address for reimbursements.