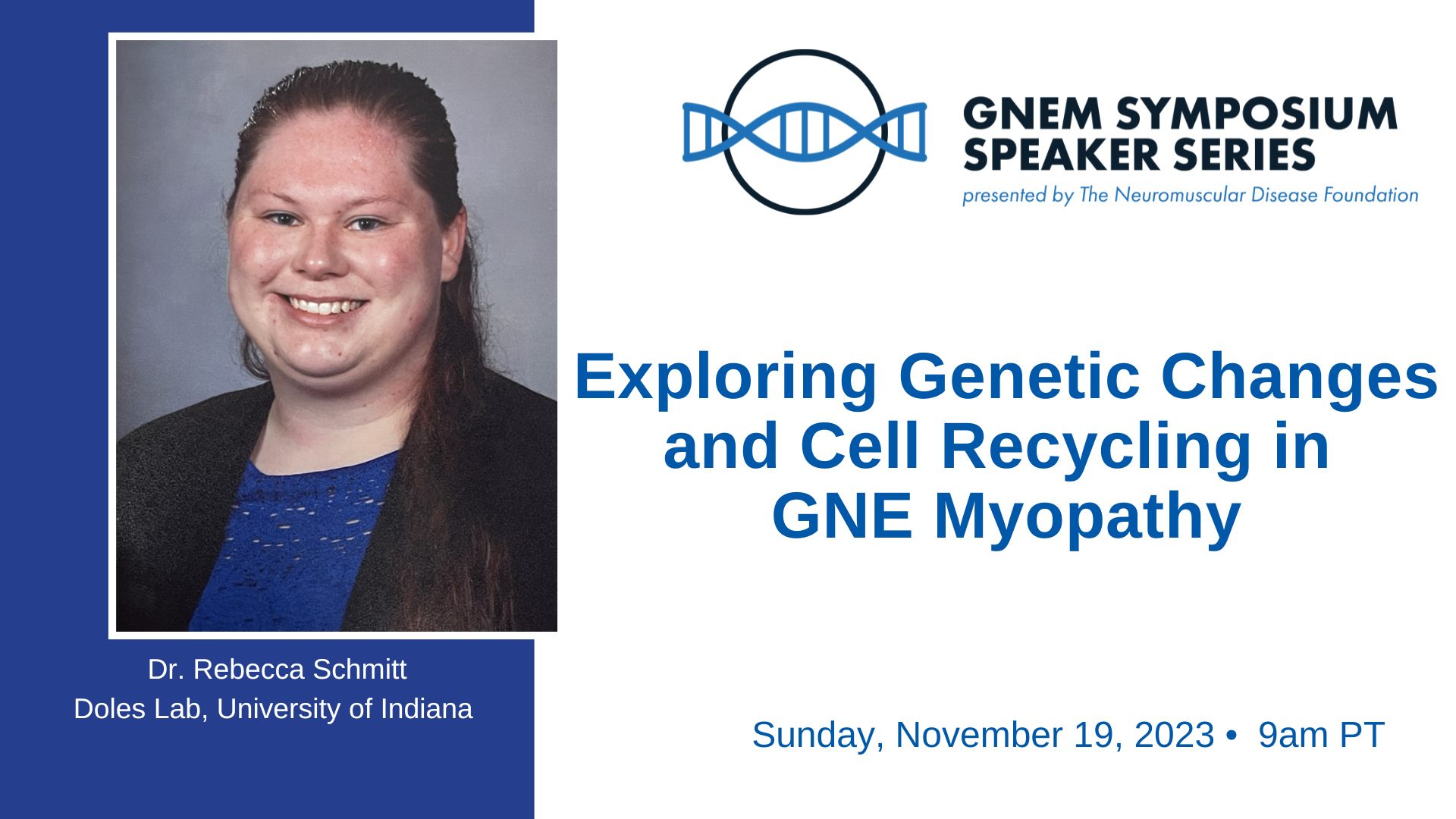 Speaker Series: Exploring Genetic Changes and Cell Recycling in GNE Myopathy
99
99 people viewed this event.
🔬 Join us on November 19th, 9am PT, as we embark on a fascinating journey into the world of GNE Myopathy! 🌟 Discover how our genes play a crucial role in shaping our muscles, and learn about the exciting realm of cell recycling. 🧬💪
🔍 Uncover the mysteries behind genetic changes and how they impact our muscles' health, presented in a way anyone can understand. 🤝 Whether you're a science enthusiast or just curious about the wonders of our bodies, this webinar is your chance to dive deep into the science of muscle health. 🏋️‍♂️
But wait, there's more! Stick around after the presentation for a live Q&A session with our expert speaker, Dr. Rebecca Schmitt from Doles Lab, University of Indiana.
🎙️ Your burning questions about GNE Myopathy and genetic changes will be answered in real time! ⏳🔗
Don't miss out on this enlightening session – mark your calendars for November 19th at 9am PT and get ready to explore the intricate world of GNE Myopathy with us! 🕘👀
#MuscleMysteriesWebinar #ScienceMadeSimple