Neuromuscular Disease Foundation's involvement in research
We sponsor scientific studies in the U.S. and abroad by funding research proposals that advance the collective understanding of GNE Myopathy and facilitate the sharing of data among our consortium of experts. You can find a list of studies currently underway and funded by us here.
Neuromuscular Disease Foundation Collaborations
Since 2006, we have collaborated with esteemed organizations such as The University of California, Emory University, Yale University, The Broad Institute, Ohio State University, Nationwide Children's Hospital, and the NHGRI/National Institutes of Health in North America. Globally, we have historical relationships with Newcastle University in the UK, Hadassah Medical Center in Israel, the National Center for Psychiatry and Neurology in Japan, as well as with academics in India, China, South Korea, Africa and Europe.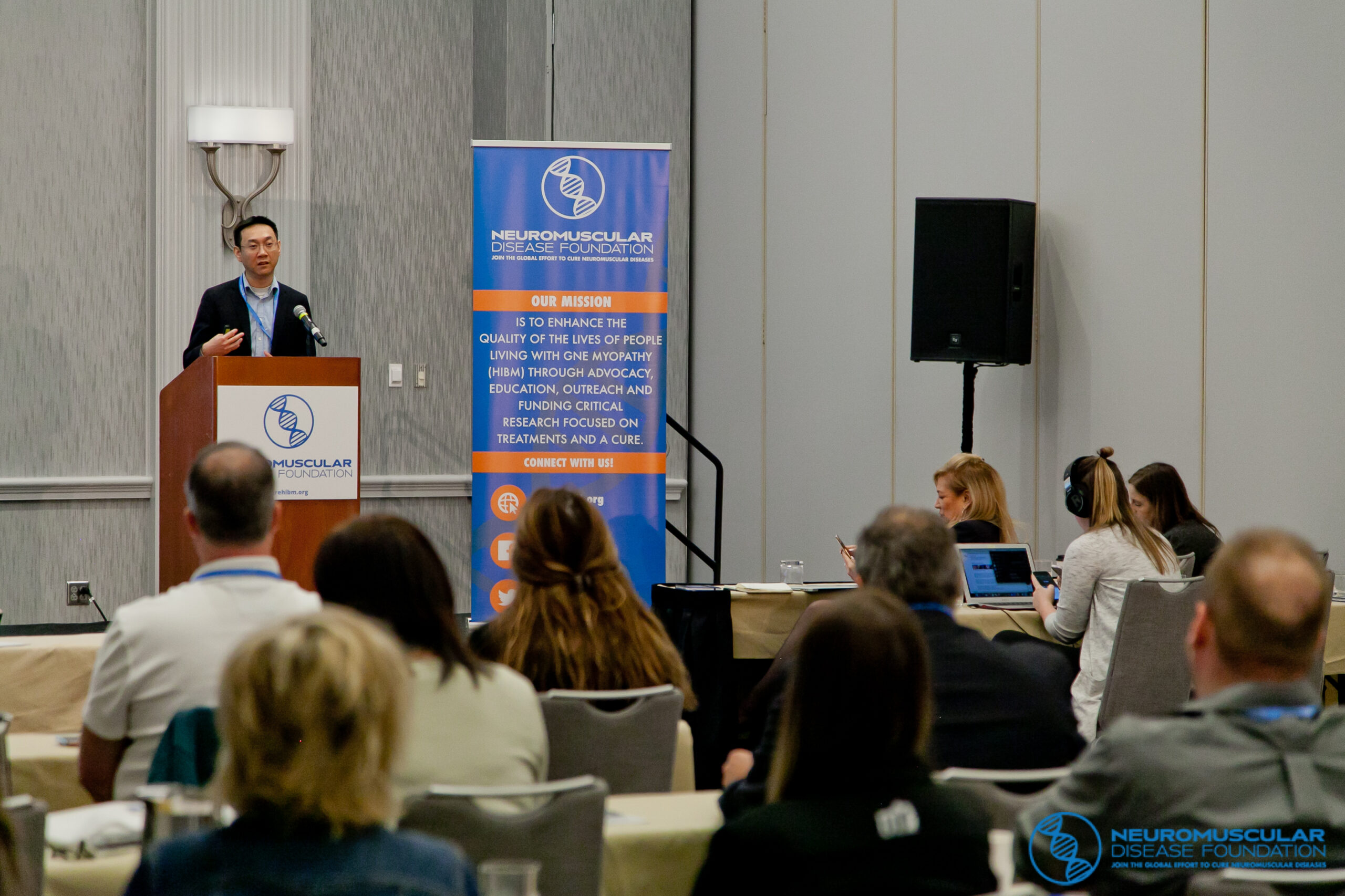 NDF SAC member Dr. Monkol Lek (Yale University) presenting at our 6th Annual Symposium on GNE Myopathy in Philadelphia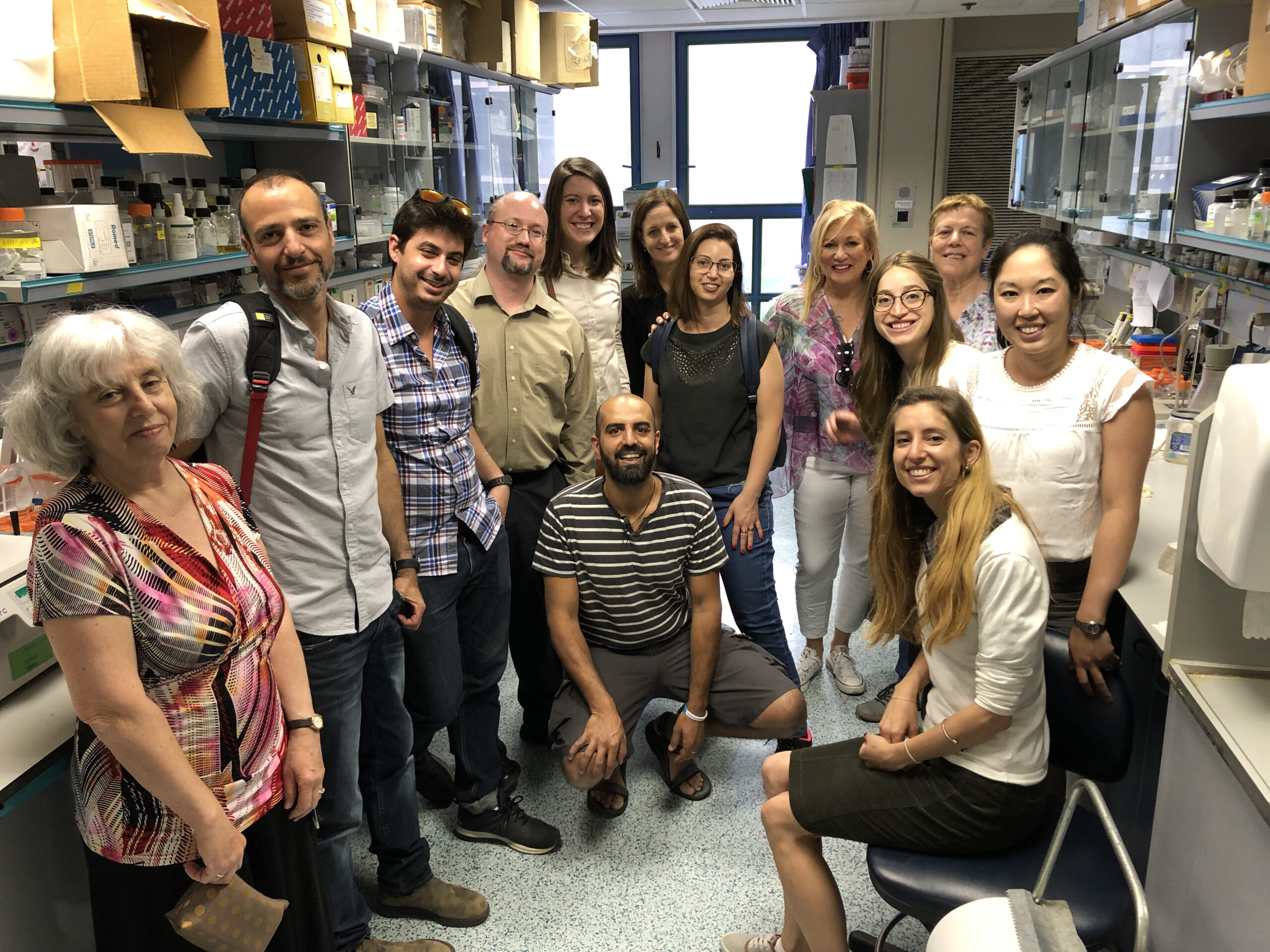 NDF staff visiting a lab at Hadassah Medical Center while in Israel for our GNE Myopathy Symposium in Tel Aviv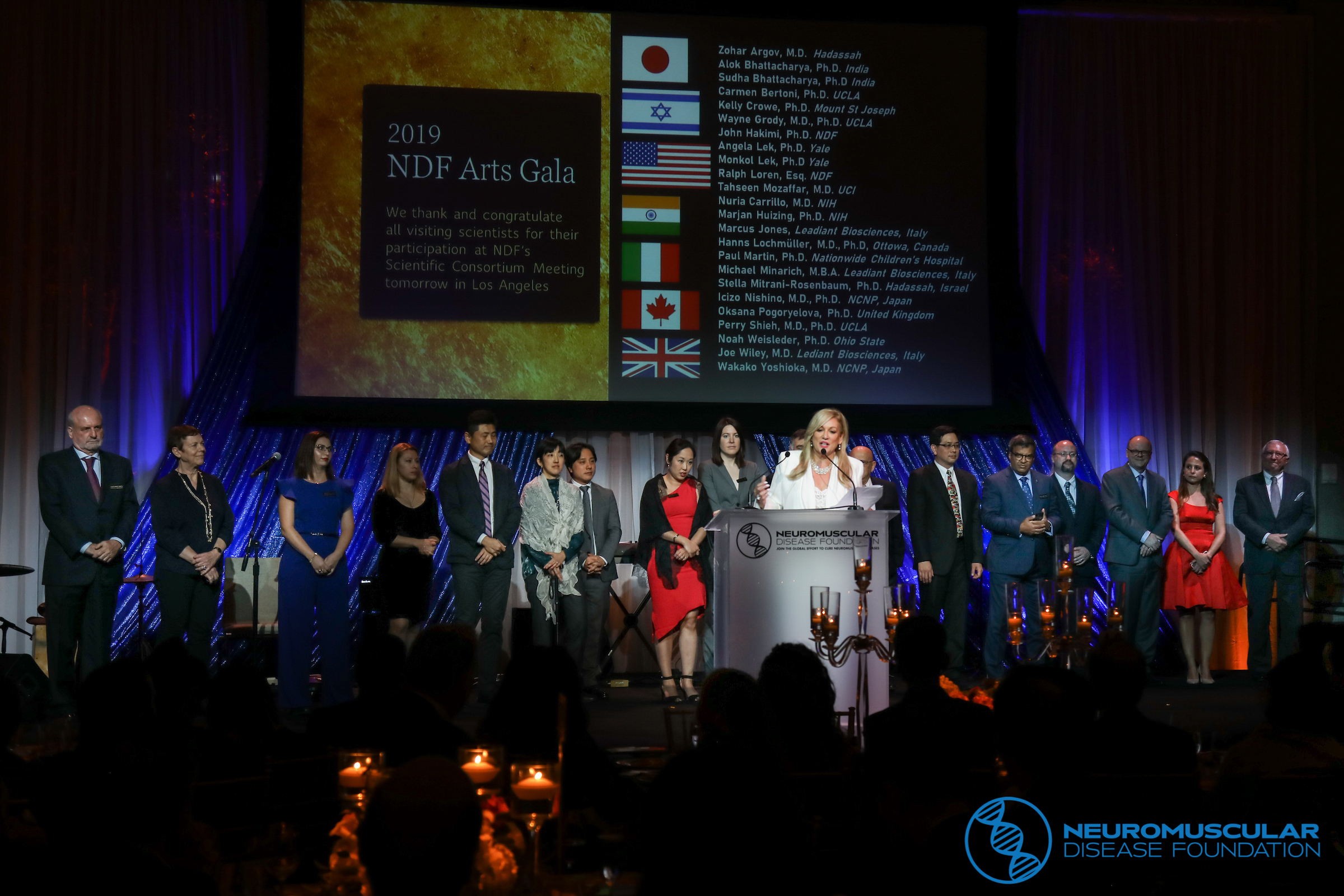 CEO Lalé Welsh at NDF 2019 Gala presenting some of NDF's international team of scientists from around the world