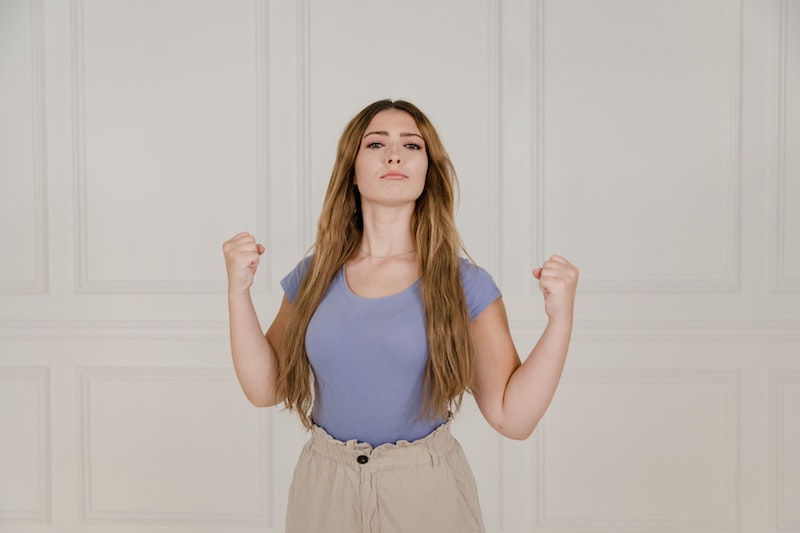 Confidence is a make-it-or-break-it quality in life. It allows us to stretch our horizons, try new things, meet new people and visit new places. Confidence also helps us to show up as our best selves. Without it, everything from work to relationships may suffer. But what can we do to build our confidence when we live with a chronic physical limitation that sometimes renders us feeling a bit less than? This is a question that we sat down with a group of individuals living with disabilities to answer.
The loss of confidence is a very present concern within the disability community, as those who live with disabilities are so often made to feel separate from our commonly ableist society.
Just fitting a standard wheelchair between tables in a restaurant can make one feel very self-conscious. When we spoke with several patients, we learned about the emotional hurdles that are the hardest to overcome, and how disability can make confidence harder to come by. We also committed to coming together as a community – and to confidently inviting the greater community in for our first open event – to build our confidence together, through an exciting upcoming event designed to allow us to express ourselves with authenticity and confidence: Give Great Voice! The Art of Confident Verbal Communication, hosted by EMMY winning Voice Over artist Tasia Valenza.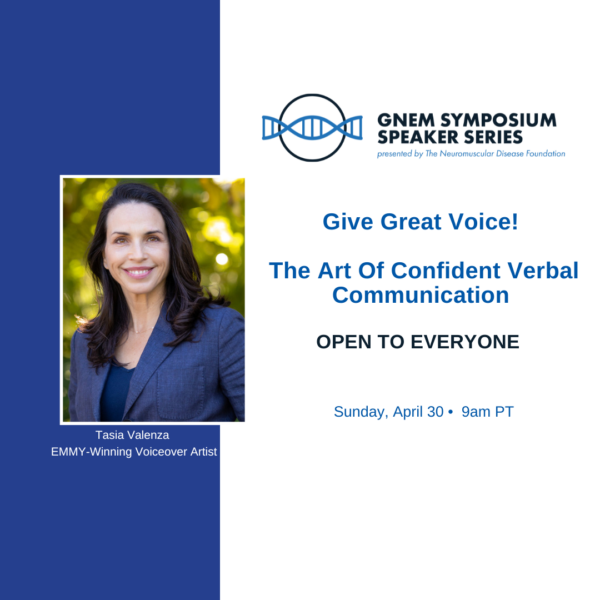 "As a person with a disability, my physical limitations can impact my self-confidence, particularly in situations where I require assistance or accommodations. It can be difficult to constantly face challenges that others may not experience. . ." As adults, we grow accustomed to having control over our own lives. We can choose where to go when, what we want to do, etc. When assistance is needed to complete simple tasks, everything changes. Suddenly, life is governed by an endless schedule, and each action hangs upon the caregiver or helper who is available. Things we once thought nothing of doing, like bathing or eating, necessarily become planned group events. As such, our lives become more structured. Also, we must depend far more on the kindness of strangers.
"I had to grow comfortable with unfamiliar people helping me with things that I typically only let my mother or husband help me with". Something we've heard voiced often in the patient community is the frustration felt when one loses the ability to do for him or herself. Many people in their early days of being diagnosed with a condition that limits them physically, voiced having experienced a sense of grief and loss over the future they had once envisioned, which now involves walkers, wheelchairs, a trapeze and home care aids. Our sense of self sufficiency can be bruised, as we realize that we must accept that there are some things we simply can no longer do without others' help. This can be a direct hit to our egos, and our feeling of independence. Additionally, one's sense of purpose can be impacted by the necessary adjustments to a daily routine. Not all jobs can accommodate a physical disability. Some patients voiced that the hardest difficulty they faced was when they had to move in with a relative for needed support, or when they had to retire from a beloved professional role due to transportation and other challenges. A strong sense of purpose is critical to one's mental health. When this sense of purpose is thrown into limbo by unforeseen circumstances such as a physical disability, it can be challenging to heal those wounds and remember that we are still strong and capable humans, with much to offer the world.
"I hear a lot of patients say how they've overcome their challenges, they're so grateful now for their diagnosis, and they're better for it now. This may be an unpopular observation, but that hasn't been my experience. I really struggled for a long time. I fell into depression; and it took me a long time to feel comfortable hanging out with my old friends from childhood after my symptoms worsened. I also had some social anxiety around having to use my wheelchair in public places". When we struggle with feelings of unworthiness or embarrassment, we can feel tempted to respond to those feelings by withdrawing. But it is critically important for us to realize that not every day is easy, and that's okay. We all struggle, we all feel down sometimes. When these feelings become stronger than one's motivation to live life in full swing, then it might be time to reconnect with close ones, establish a healthy support system, or even seek counseling.
What all of these solutions have in common is communication. The ability to express ourselves clearly and confidently, to show up as our realest selves, and to work through the things that hold us back, is what makes us as humans, excellent problem solvers!
Tasia Valenza calls this ability "confident, considerate verbal communication," and her realization that for so many individuals, this ability was lacking, or preventing them from living their best lives, impelled her to create the #GiveGreatVoice movement to help patients, clients and friends practice healthy "self-speak," and move in the world with a strong presence, charisma and confidence. About her upcoming presentation for the Neuromuscular Disease Foundation and guests, she says "I'm thrilled to work with this courageous community to empower them to use their voices more confidently".
Not all of us are born with great confidence, but confidence can be learned and practiced, like any other skill. Once mastered, confidence can not only make the world your oyster- it will also make you feel good. Life is too short not to feel good about yourself every day. We invite you to join us at this FREE-to-all event that is so important to all of our health and wellness, we are opening it to the public. Everyone is welcome! Give Great Voice! The Art of Confident Verbal Communication will be held on Sunday, April 30th, 2023 at 9am PST / 12 pm EST. This experience will provide you with a better understanding of how important your voice is in your communication, personal and professional. We encourage you to share this event, invite your friends, and to show up full force! Because a little healthy communication and confidence never hurt anybody.