By Dana Corddry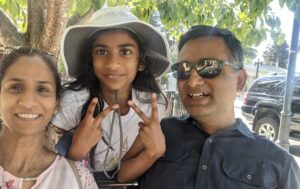 I've known people to almost faint at the mention of words like "cancer," "heart disease," or "dementia," imagining the uncertainty of one's fate when confronted with these awful diseases. Imagine facing a similarly threatening diagnosis, with the added vulnerability that few people have ever heard of your condition. This is the experience of those patients with the unique set of symptoms diagnosed as GNE Myopathy (commonly called GNEM), "a rare, inherited disease that causes progressive muscle weakness" (The Neuromuscular Disease Foundation). GNEM has been receiving press attention lately, for two reasons: it's uniquely challenging to diagnose and because of the recent progress made by Beverly Hills based organization the Neuromuscular Disease Foundation (NDF) in its efforts to deliver the first effective therapy to end the disease's progression in affected patients. As NDF's Executive Director Geoffrey Gee, Esq. puts it, "It's certainly an exciting time for those in the GNEM community". At the same time, patients like Mangesh Ghiware, are feeling the unique challenges of this adult-onset disease.
Ghiware, a software professional at Google who lives in the San Francisco Bay area, first noticed changes while going about his routine yoga practice. "There was this one position that became difficult," he remembers. The pose required him to lift and bend his leg at the knee. The otherwise healthy 34 year old suddenly could not do it. Slowly, other oddities presented themselves. While playing tennis, he would experience difficulty keeping a strong grip on his racquet. Mangesh sought the attention of a few doctors. They ran some tests. There was no conclusive diagnosis, and his daily activities weren't dramatically impeded. He continued to follow leads on what might be happening, but otherwise proceeded unfettered by his symptoms. Three to four years later, Ghiware grew more concerned. He was having severe pain in his shins during his runs. One morning, he found himself unable to tie his shoelaces. He and his wife knew they needed answers. This time, they sought the medical advice of physicians at Stanford Health Care. After multiple MRIs, EMGs and muscle biopsies, the experts had narrowed Ghiware's diagnosis to a few possible diseases, ALS and LGMD among them, as well as GNEM, which was known as HIBM2 at that time. Ghiware was beginning to understand that his life was going to change dramatically once his diagnosis was confirmed. Finally, his medical team conducted a gene panel. Five years after the onset of his symptoms, Ghiware received his diagnosis: GNE Myopathy.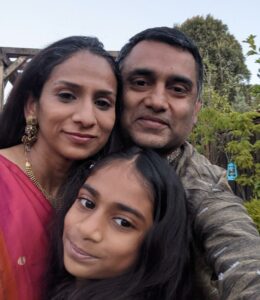 Ghiware is bright-eyed, soft spoken and grounded. He gives the impression of someone who is calm and centered. He has accomplished enough in his life to have the confidence of knowing that he can accept any changes yet to come. By 2015, he knew his diagnosis. He could still go cycling, hiking, and live a full life. But he also understood that he would need to mentally prepare himself for health challenges in his future. "It was tough," he recalls, "but we've managed to adapt. The harder part of the journey still lies ahead". GNEM is a late onset disease and typically, patients experience the onset of symptoms during their twenties. Given the commonly delayed route to a definitive diagnosis that is prevalent among GNEM patients, by the time a patient is aware of their condition, they may be in their late twenties or thirties.
Today, Ghiware is able to drive to work, and to walk. He considers himself fortunate that his career accommodates his working from home a few days each week. He is also grateful to have a loving and supportive wife, who is bravely shouldering the added workload in their lives. Another blessing he mentions is having his brother and his family live nearby and always ready to help.
He cannot participate in the sports and physically demanding hobbies he once enjoyed. "Due to pool & gym closures during the Covid pandemic, walking was my primary means of exercise, and over the last 2 years, I have developed a significant foot drop," he says. While the foot drop is typically the first warning sign of GNEM, it wasn't the case for Mangesh, who experienced other symptoms such as hand grip weakness, difficulty climbing stairs, and lifting heavy items first. "The foot drop symptom wasn't present until now, and this definitely affects me in everyday life," Ghiware says. "It's caused a lot of falls. I have to be a lot more careful".
Compared to just one year ago, the proud father of a soon-to-be eleven year-old daughter, Samira says that he now does significantly less walking as a result. He counts himself lucky that he's still able to drive Samira to her activities. But he mentions that if an errand or activity requires significant walking, he may not be able to join her. Nowadays, Ghiware relies on a helpful foot brace that attaches his shoe to his ankle.
When asked if he relies on additional physical aids or helpful resources, the Neuromuscular Disease Foundation (NDF) comes up first. Ghiware attends NDF's Symposiums annually, where the non-profit organization hosts renowned researchers and experts in GNEM. Recently, Ghiware joined a virtual webinar the NDF hosted, entitled "Seeing Clearly: The State of NDF," wherein the group's Executive Director Geoffrey Gee, Esq., presented an overview of the financial operations of the organization, and the rapid progress that NDF has achieved in the past year, with its "International Gene Therapy Development Program (IGTDP)." The program was designed to deliver a pre-IND (Investigational New Drug) package to the FDA paving the way for clinical trials that will end GNEM's progression. "I loved hearing about NDF's future plans," Ghiware says, "I'm happy to see how much progress they've made. To be able to look into the future to see how this will play out, is very hopeful. Patients who are at my stage of the disease are wondering: 'Is this going to happen in my lifetime? In a way that will make a difference to our way of living?'. I'm hopeful about what NDF is doing; it's a game changer. The treatment they're developing feels a lot nearer to me than other trials, timewise. I want to help the NDF however I can. Raising awareness is perhaps the most important thing at present".
Ghiware also shares that he enjoyed the 2019 symposium in Philadelphia which he attended with his dad and where they both donated muscle tissue through an onsite biopsy. "I have access to the MDA multi-disciplinary clinic at Stanford Neuroscience Center, but for patients in SoCal, the clinic offered by NDF is a great opportunity. Early on in the pandemic, the virtual patient huddles were a fantastic way to keep in touch with fellow patients, and learn from each other. Lastly, the annual gala is something I plan to attend this year."
The NDF provides multiple patient programs including the multidisciplinary clinic, hosts worldwide science symposiums, and is the world's single largest funder of critical research in service of GNEM. In late 2021, the NDF announced the launch of the International Gene Therapy Development Program, and has made rapid progress toward its goal of delivering a pre-IND package to the FDA, to reach the human dosing phase of the first effective treatment that will end GNEM.
If you would like to contribute to the critical research that will stop GNEM in our lifetimes, please visit NDF's Get Involved page to learn more about the monthly giving program, the corporate partnership, or simply to make a donation.