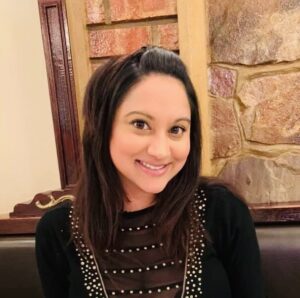 Determined to lift the lid on disability, teacher Valenee Gosine discusses the impact of her GNE Myopathy diagnosis upon her profession with Karen Olney.
There's a resounding sense of calm in the classroom as the teacher moves from student to student to assist with their work. The after-school tuition group at Kip McGrath is quietly focused yet brimming with positive energy. The teacher, Valenee Gosine puts children at ease and cannot resist cracking the odd joke. 'It is important' she says, 'that they are not in the same classroom set up as they have been all day. We want them to look forward to coming for the extra lessons without them feeling like they are back at school.'
To continue reading the article please click here.